About Us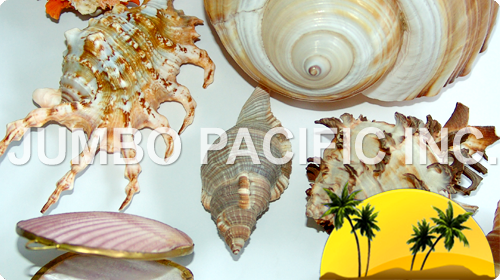 ZipFashion.Com is owned by Jumbo Pacific Inc. the leading exporter of fashion accessories and shell jewelry in Cebu Philippines. We design and manufacture quality custom made fashion jewelry products and accessories for you daily fashion needs. Our designs are unique which are crafted and handmade by our finest fashion designers. We use quality and natural materials to make our products. Shells is a very popular material that is use in making fashion jewelry and accessories. These shells are made into heishe, pukalet, inlay and pendant are combined with other natural materials to make such beautiful and exotic fashion body jewelry like necklace, bracelet and bangle, anklet, brooches, button, hair ornaments, earrings and rings. There are lots of popular materials that are use like coco, wood, seeds, kukui nut, bamboo, rattan, bone, shark teeth, stone, raffia, magnetic material, metal and resin.
Jumbo Pacific Inc. have lots of Philippine products to offer not fashion jewelry and accessories. We also design and manufacture shell tiles, gift items and novelties, home decors, jewelry boxes, shell specimen, Philippine crafts, shell inlays and etc. These products are made from the finest natural materials for export quality. Shells, wood, coco bamboo and other natural materials are processed and polished to make such beautiful and exquisite products.
At Jumbo Pacific Inc., making quality Philippine products like shell jewelry, fashion accessories and fashion jewelry are our business and pleasure. We also create and manufacture the products with your own specifications and design. Our high standard of making these products is our legacy. In this we give you the top quality fashion shell jewelry and fashion accessories products at affordable prices.
We grouped our products into 6 categories:

1.Jewelries - since Philippines is recognized as a creative source of fashion accessories made from natural indigenous materials like wood, coco, carabao horn/bone, shell with the combinationof gemstones, textiles, metal and silver risen and other natural materials, Jumbo Pacific has it all, from custom to imitation jewelries ranging from women's hair ornaments, necklaces, earrings, bracelets, bangles, anklets, rings brooches, buttons, cufflinks and caboshung pendants.

2.Decorative Items - hanging decors like chimes and chandeliers, table decors like flower vases and figurines, wall decors such as fans of different shapes and letter/bill holder, as well as lamps and lampshades

3.Novelty/Gift Items - picture frames, key chains, coin purses, pill and jewelry boxes.

4.Crafts - baskets, trays and magazine racks from its biggest to smallest sizes made of pandan, abaca, bamboo and rattan wicker.

5.Raw Shells - ornamental and specimen shells.

If you have your own design, we can create or mold it for you. We accept sample orders too. Start navigate our site now or you can visit us in Basak, Lapu-lapu Cebu, Philippines or see us in Google Map.